Reincarnation refers to the doctrine or belief that a person may be reborn after death, either as a new person or in another form, such as that of an animal. It is a common belief of both ancient and modern religions and philosophies, including Spiritism, Theosophy, and Eckancar, as well as the more established religions of Hinduism, Buddhism, Jainism, African Vodun, and others. While reincarnation is a tenet of several religions, the sites listed in this category focus on reincarnation itself, while reincarnation as a part of a specific faith will be discussed in sites listed within the categories for these faiths. Some sites may appropriately be listed in both categories.
&nbsp
&nbsp
Feature Article
Reincarnation in the Western World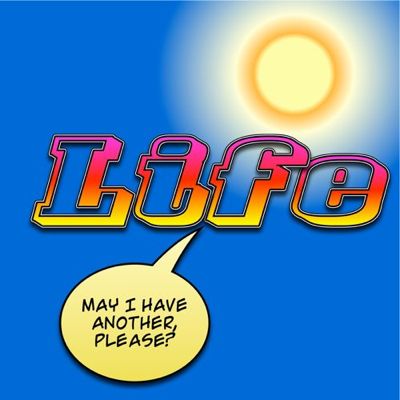 In the Western world, at least in the United States and, I suppose, Canada, reincarnation is thought of as the superstitious belief of Hindus or of ancient traditions of some Native American tribes. According to a 2009 poll by the Pew Research Center, roughly twenty-four percent of adults in the United States believed in reincarnation, which is nearly one out of every four people. Since Hindus comprise only less than one-half of one percent of the population, and Native Americans make up less than one percent of the population, this suggests that most of those who believe in reincarnation have a basis for their beliefs elsewhere, especially since it is unlikely that a large percentage of Native Americans held a belief in reincarnation in 2009. A report published by James T. Richardson in 2004 numbered the total membership in Native American religions at about nine thousand people.

However, oral traditions and written records throughout the world are clear that reincarnation has played a significant role in the human worldview since the early days of civilization; everywhere, that is, except in the Western World.

The traditional Yoruba people of West Africa believed that a child born to a family that had recently experienced the death of a grandparent was that grandparent being reborn into the family. The Mbuti people of Central Africa believed that every human being existed in a non-physical state prior to conception. The Cherokee people of North America believed that the soul chose a family where it believed it might be appreciated, and where it might be able to complete a cycle of learning. The Sioux, the Inuit, and the ancient Incas also held a belief in reincarnation, but the belief was not all inclusive among the indigenous people of North America.

The Teutons, Celts, and Gauls were believers, as were the indigenous people of Hawaii, the South Sea, and Australia. Reincarnation was a part of the traditional belief system of people in the Orient, including Eastern Russia and Japan.

While beliefs in reincarnation fluctuated over the years, except for some of the indigenous people of North America, the belief was not common in the Western worldview.

While reincarnation can be found in Judaism, in the Kabbalah, it has never been an essential tenet of traditional Judaism. In Christianity, where it came up, traditionally, such as in the case of the Gnostics, it was deemed heretical, and drastic measures were taken to stamp it out.

Depending on the poll, from seventy-three to eighty percent of adults in the United States identify themselves as Christians. Since twenty-four percent of the adult population believes in reincarnation, does this imply that everyone else is Hindu? No, because, according to the same polls, fifteen to twenty percent of adults claimed no religious affiliation.

Interestingly, eleven percent of adults who identified themselves as evangelical Christians also claimed a belief in reincarnation, although only about five percent of those claimed regular church attendance. Although there is nothing in traditional Catholicism to suggest reincarnation, a full twenty-five percent of U.S. Catholics believe in reincarnation. Also included among believers in reincarnation who identify themselves as Christian are adherents to various New Age sects that have become prominent in the United States since the 1960s and 1970s.

In fact, in the United States, and in Europe as well, some level of belief in reincarnation seems to be independent of the age of the person, or of the type of religion they belonged to, the majority of them being Christians.

However, a 1999 study by Walter and Waterhouse found that most of those who responded to its study held their belief in reincarnation lightly, and were unclear on the details of their ideas, and only a few reported direct experience of the phenomena. Most of those in that survey had heard other people's accounts of past lives and found them to be fascinating.

It appears then, that while a belief in reincarnation has flowed from the Eastern into the Western world, the ebb and flow is not held by strong beliefs. The percentage of Christians in the United States who reported a belief in reincarnation is fewer than those who claimed a belief in astrology.

They probably won't be damned for heresy, at least not if their beliefs count, because only fifty-nine percent of Americans believe in hell.
Recommended Resources
Viewing the subject from a Buddhist perspective, this site discusses the definition of reincarnation and whether it is possible, offers proof of reincarnation, and relates stories of people who have been reincarnate, as well as other related topics.
http://www.aboutreincarnation.org/
Catholic Answers: Reincarnation
Discussing the subject of reincarnation from a Catholic viewpoint, Catholic Answers refutes New Age doctrines that hold that early Christians believed in reincarnation, or that it was recorded in the first versions of the Bible, but struck from it during the Council of Nicaea in A.D. 533.
http://www.catholic.com/tracts/reincarnation
International Project Oriented on the Research and Scientific Proof of Reincarnation
A project is discusses that purports to prove the reality of reincarnation through scientific means. The methods and technology of the project is featured, including the use of hypnosis, and the personality model.
http://www.proofofreincarnation.com/
My Journey Down the Reincarnation Highway
Frank Mares discusses his experiences with reincarnation, and the discovery of nine of his past lives, as well as the book that he wrote about it. He outlines his past lives, and offers his book for sale.
http://www.reincarnationhighway.com/
Norma Holt tells her story of a journey through the after life, and a return to a new body, but with a memory of her reincarnation. She also discusses the nature of what a Spirit is, and answers to frequently asked questions.
http://www.italk4u.com/
Maintained by Carol Bowman, an author, lecturer, counselor, past life regression therapist, and pioneer in reincarnation studies, the site includes an overview of past life regression, an introduction to the author, a schedule of workshops, and an online discussion forum.
http://www.reincarnationforum.com/
A discussion of reincarnation is put forward here, along with related topics, such as past-life reincarnation, life after death, past life regression, near death experiences, and spiritual links.
http://www.past-life-reincarnation.com/
Reincarnation - Yes It Is True
Reincarnation is the belief that the soul is reborn repeatedly. This site argues for the truth of reincarnation, and discusses how it occurs, as well as reports of reincarnation in the Bible, in Judaism, and in early Christianity.
http://www.reincarnation.ws/
Created by Joseph R. Myers, the site seeks to promote a better understanding of Eastern religions, of reincarnation, and the relationships between these concepts and Christianity. The site includes a discussion of these issues, book reviews, an online book by Myers, as well as photographs and other resources.
http://www.reincarnation2002.com/
With a focus on views and tips for exploring the essence of ones past life through reincarnation patterns, articles on the subject are presented, as well as online courses on learning to tune into memories from a past life, with an available workbook, and other resources.
http://www.reincarnationcentral.com/
Written by Norma Holt, the site recites what the author portrays as facts about reincarnation from her own experiences. She also discusses faith, God's plan, a 6th sense, and other topics.
http://www.reincarnationfacts.com/
The project seeks to link mainstream science with reincarnation theory, testing the concept that knowledge, talents and experiences accumulated in one lifetime can be found in individuals who have no biological link to the deceased person. The research collaborators are identified, along with an overview of the experiment, periodic updates, illustrative cases, and cases in progress. A published book, with peer reviews, is also available.
http://www.reincarnationexperiment.org/
The Reincarnation of Famous People
Created by someone who claims to be a retired intelligence analyst, and current reincarnation researcher and hypnotist, the site proposes matches between vary famous people with other well known deceased persons. His methodology is put forward, and Republicans and persons within the Obama circle are highlighted, although others are named as well.
http://www.reincar-nation.com/
Based on the answers to a series of questions, the site seeks to determine what a person is likely to be reincarnated as. Another option allows someone else to answer the questions about the subject.
http://www.reincarnationstation.com/
Search for Reincarnation on Google, Bing, or Yahoo!