A world religion is a belief system that is generally recognized as having independent status from any other religion, but which may nevertheless include many, at time mutually antagonistic, sects or denominations. The world's chief religions and spiritual traditions are categorized into major groupings.
Categories
&nbsp
&nbsp
Feature Article
Spirituality vs Religion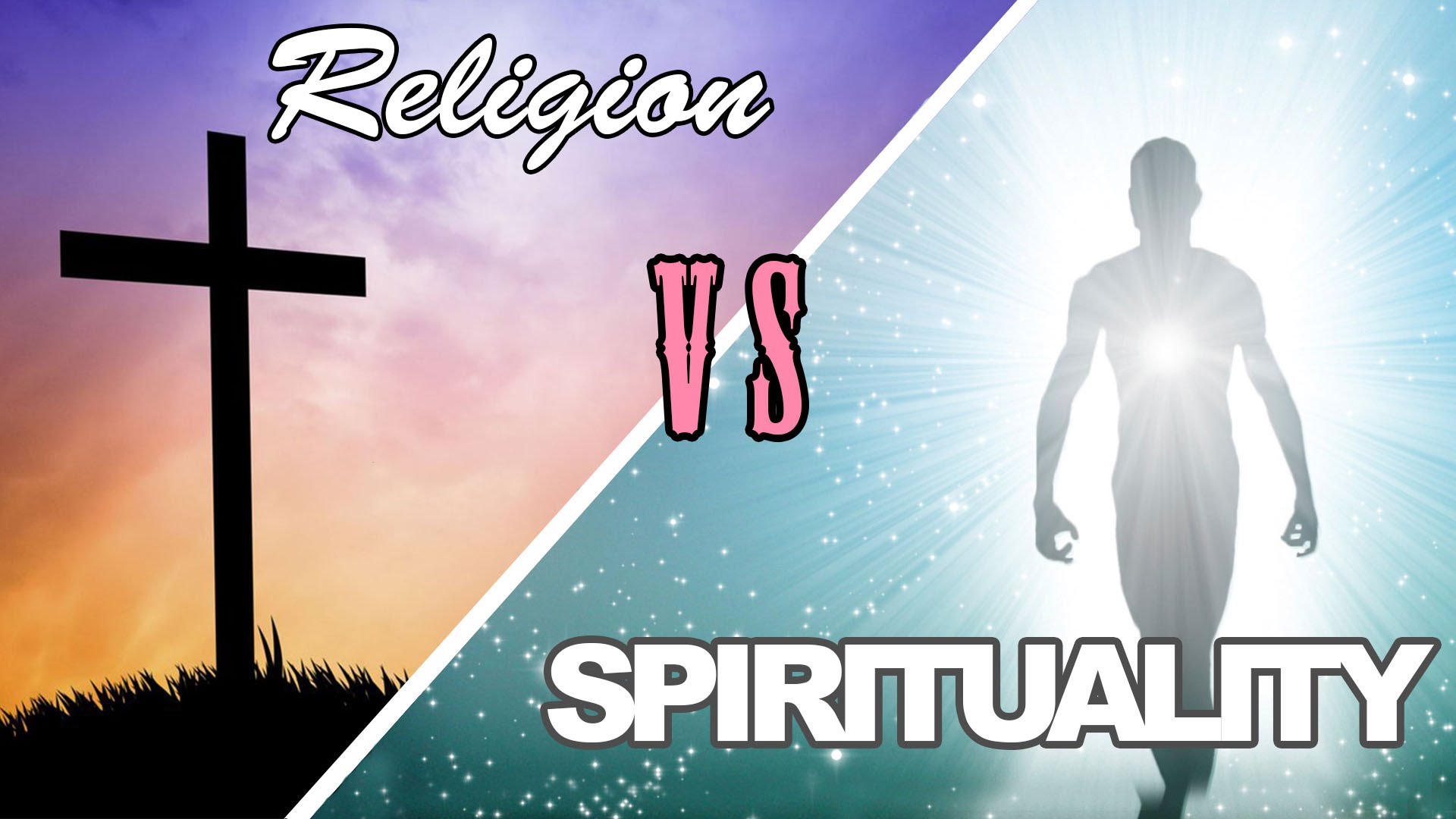 Being modern is usually defined as being accepting or being comfortable on some level with all the diverse options the world has to offer. Not being defined by any labels and having the freedom to move between any available trains of thoughts is a highly-valued option as well. Some trains of thought when it comes to a national identity, are often caught between two polar extremes, for example, the concept of being liberal or conservative.

These two options can be considered as broad-brushing, but in popular and repetitive culture around the globe, these two ideas are among the most popular. Persons deeply entrenched in both camps always would look to make the other side appear as the devil incarnate. The reality is usually quite shocking, no one person is 100% a liberal or 100% a conservative on all issues facing a nation.

The concept of freedom is an expression that is extended into the realm of the supernatural. As such, many persons will sign onto the idea of being spiritual but not religious. Spirituality is a belief in a higher power, it hinges on individuals having personal experiences. It takes issue with organized religion at least in its current form, as it is viewed as being given a set of rules and restrictions instead of daily improvement. A religious movement, on the other hand, has a declared moral barometer stemming from a faith system based on supernatural beings.
The Attraction of Being Spiritual
The issue the Church of today has with spirituality can be summed up in one passage:

Revelation 3 verse 16 "But since you are like lukewarm water, neither hot nor cold, I will spit you out of my mouth!"

God is giving a charge to each person to pick a side and remain with that side until their end of days. Just as how most persons would be a proud citizen of their country until their death, so too must Christians have a grounded faith. The issue many persons have with attending church and participating is usually surrounding a man driven doctrine vs a biblical principle. A key example can be women wearing pants in some denominations and in other denominations; worshipers are barred from attending social events such as the movies and even dating. Given the high standard set by Christ, few persons of the world can stand the scrutiny that comes with being a Christian. Therefore, the application of faith must be shown in a way that celebrates God's plan of wanting good superimposed upon Him wanting to bless and expand our holdings while on earth.

Conceptually speaking, it must be made clear that God loves all, but it is the sin of our actions that he despises. It is okay
to think, and to be a scientist, and it is okay to ask God why, so long as the line of blaspheming and denying the Lord is not crossed.

Christian art can only reflect the beauty of a part of his Kingdom; the rest must be reflected in you.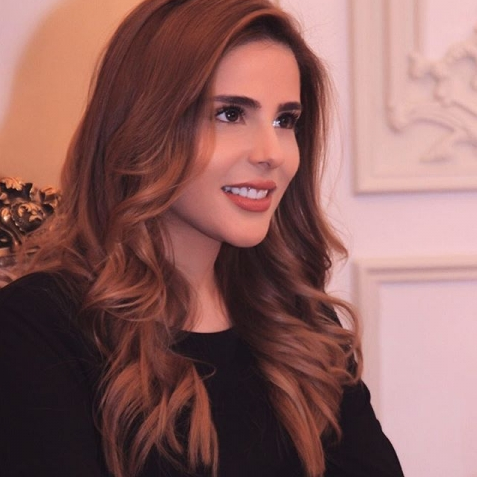 Author bio: Rana Tarakji is an
entrepreneur and a contributing writer at
Stylerail, a lifestyle blog.
Recommended Resources
Adherents is a collection of regularly updated statistics and citations on religious geography, mostly references to published membership and congregation statistics for religions, churches, denominations, religious bodies, faith groups, tribes, cultures and movements throughout the world, in an effort to track the religions of the world.
http://www.adherents.com/
Forum for followers of the Hindu belief of Ajna Chakra; includes a variety of articles on enlightenment, philosophy, spirituality, people, and religions, as well as links.
http://www.ajna.com/
As a society and professional association of teachers and research scholars from colleges, universities, seminaries and schools throughout North America, the AAR is focused on furthering knowledge of religion and religious institutions in all of their forms, meeting its goals through regional conferences and meetings, publications, programs and membership services, which are described here.
http://www.aarweb.org/
Covering a wide range of issues relating to inspiration, spirituality and faith, Beliefnet features news and articles on various faiths, prayer, inspiration, health and holistic living, love and family, entertainment, and other topics.
http://www.beliefnet.com/
Cross Currents, as well as its publications and associated programs, are sponsored by the Association for Religion and Intellectuall Life, a not-for-profit organization in New York City. It is an online religious magazine for spiritual people seeking to unravel the wisdom of the heart. View insight into religious differences and read the latest issues, including full text articles.
http://www.aril.org/
The Deliriums Realm website is a collection of essays, articles and other materials on Christianity, mythology, Asian demons, demons in magick, the end times, Judeo-Christian demons, and philosophy. You can also find reviews of books on religious topics here.
http://www.deliriumsrealm.com
Website offers comprehensive unbiased research on the world's religions.
http://www.faithology.com
Sacred Texts is a freely available archive of online books about religion, mythology, folklore and the esoteric, categorized by subject matter and type, or accessible through a search by title, author, or subject.
http://www.sacred-texts.com/
Journal for Cultural and Religious Theory
An academic, peer-reviewed publication that publishes a variety of research on religious and cultural theory. You can also access interviews with noted philosophers and theologians through this site. Some of the journal's content is available via RSS feed.
http://www.jcrt.org
A multidisciplinary view of the spiritual world, created by a mechanical engineer from Mexico. The site strives to show the range of human beliefs by cataloging a wide variety of articles on all the major religions as well as several esoteric beliefs. Attempts to combine various religions and scientific ideals into a "meta-religion".
http://www.meta-religion.com/
Ontario Consultants on Religious Tolerance
The OCRT is purposed for the dissemination of religious information on the many faith groups within the United States and Canada, informing people of their range of beliefs and historical development, with particular emphasis given on exposing what its members may view as religious fraud, hatred, and misinformation, particularly intolerance.
http://www.religioustolerance.org/
Intended as a guide for students, teachers, journalists and religious professionals, Religion Facts seeks to be an objective and comprehensive guide to religions, both ancient and modern, as well as other ways of life, philosophies, teachings, and anti-religion systems. Resources available include a chart of the major religions of the world, an alphabetical directory, comparisons, religious symbols, and a glossary of terms.
http://www.religionfacts.com/
The VRI provides links to home pages as well as to major directories and documents within religious-based web sites. Topics include American and ancient Near Eastern studies, anthropology, archaeology and religious art, biblical studies, Buddhist studies, Christian traditions, a comparative study of religion, confessional agencies, East Asian studies, ethics and moral values, Greco-Roman, Hindu, Islamic and Jewish studies, philosophy and theology, and the psychology of religion.
http://virtualreligion.net/vri/
Maintained by Dr. Raeburn Wallen, this site is constructed so as to answer questions and provide information for those wanting to learn more about world religions. Photographs, links to external web sites, music, books, and other resources are included.
http://www.worldreligionprof.com/
Written and compiled from a Christian perspective, and intended to help Christians to understand other world faiths and religious philosophies, the Index features personal stories from people who have experienced a variety of other religious philosophies, articles and comparison studies, and tables offering data on a wide variety of world religions.
http://wri.leaderu.com/
A project of the National Council of Churches USA, in consultation with journalists, journalism school faculty, faith group news directors and participating faith groups, WFN consists of a database of full-text news releases from religious bodies, and other documents, such as policy statements.
http://www.wfn.org/
Search for World Religions on Google, Bing, or Yahoo!