Paranormal is an umbrella term that is used to describe a wide variety of reported anomalous phenomena, beyond the range of scientific or religious explanation. Although many of these are not truly matters of faith or spirituality, they are categorized here because they represent unproven or unprovable beliefs.
Categories
&nbsp
&nbsp
Feature Article
When Does Paranormal Become Normal?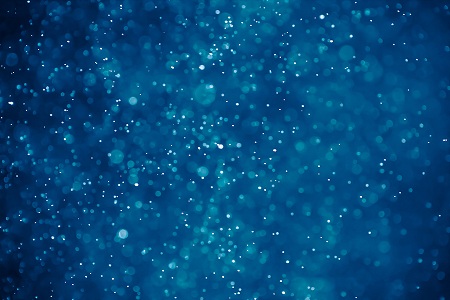 We use the word "paranormal" in reference to things that are outside the range of normal experience or scientific explanation. Its prefix (para) is derived from the Latin for "outside" or "against," so a paranormal experience is one that is outside the realm of scientific understanding.

Yet most, if not all, of what we now accept as scientific fact had its beginnings in a theory that was not fully understood or accepted by the scientific community.

Science has accomplished a great deal over the past five hundred years, and perhaps its most basic function is to investigate the natural world, and it might be argued that its area of service has recently expanded to include the universe.

Scientists have made some remarkable discoveries, and there are no doubt many more to be made, but there are probably also a lot things of that will never explained through science. It seems reasonable that there are truths about the natural world that cannot be discovered or proven through science. These areas, beyond the grasp of science, may well be the domain of the paranormal, and of religion.

The mention of religion introduces another uncomfortable question to the discussion. Generally, when we think about the paranormal, the things that come to mind include ghosts, UFOs, and people with psychic powers. Yet, regardless of the definition you use, couldn't religion be placed within the realm of the paranormal, as well? The nature of religion is that it is accepted on faith, after all.

The true atheist would probably have no trouble categorizing all of religion under the heading of the paranormal. Since most scientists are said to be atheists, this may well be the consensus of the scientific community. We are not likely to read such a declaration from the scientific community any time soon, however.

Scientists are funded, largely, by non-scientists and, at least in the United States, a large majority of the population believes in a deity, and they would not tolerate having their god lumped in with the likes of Bigfoot, little green men, or children who can bend spoons with their minds.

To the Christian, God is real, and the evidence of God can be seen all around us. This is true for adherents of other deistic religions, as well.

People generally equate the paranormal with beliefs that are held only by people who are either crazy or awfully naive. This may well be true of many paranormal experiences, but it is not necessarily true of all. It is possible that, with advances in scientific research, phenomena currently labeled as paranormal may become more understood, and accepted by the scientific community.

I am quite certain that the world was round, and that it revolved around the sun, long before the scientific community accepted these ideas, and I am equally certain that quarks existed before scientists were able to detect them.

It is also quite likely that species have existed before they were formally discovered by human beings, and that there are, indeed, species yet to be discovered or classified. Might one of these species be a vampire or a chupacabra?

Probably not, but it is almost certain that there will be discoveries equally remarkable.
Recommended Resources
Provides discussion and exchange of ideas on a wide variety of alternative topics including UFOs, secret societies, political scandals, conspiracy theories and many more.
http://www.abovetopsecret.com/
The Anomalist is a review of mysteries, unexpected discoveries, and other strange events. If you're interested in unidentified flying objects (UFOs), monsters, Bigfoot, then you will enjoy this website. The Anomalist also provides awards that recognize excellent books on strange events.
http://www.anomalist.com/
Helps you unlock and interpret the meaning of your dreams. This website provides dream information and also contains a dream dictionary. The website also provides in-depth analysis of some of the most common dream themes. You can also join in dream discussion forums through this website or even read other people's dreams at the dream bank.
http://www.dreammoods.com
The Farshores website collects reports of strange and anomalies around the world. The website also has a list of UK and Canadian UFO groups. The website also has space mysteries. You can also read more about the end times and many conspiracies.
http://farshores.org
James Randi Educational Foundation
The James Randi Educational Foundation is dedicated to providing education in matters concerning paranormal, supernatural and pseudoscientific. The website also has information on scholarships for students interested in taking a skeptical approach to these issues. There is also an interesting encyclopedia dedicated to these unusual issues.
http://www.randi.org/
Lloyd Pye: Intervention Theory
The caretaker of the Starchild Skull since 1999, Lloyd Pye has been leading the research into this mysterious skull in an attempt to establish with certainty whether the skull is entirely human, or something else. Other topics include Pye's science-based alternative to human origins that combines data from ancient historical records with what science reveals in our own DNA, indicating that humans are the product of off-world intervention.
http://www.lloydpye.com/
A guide to web sites on topics relating to myths, mysteries and ancient history, M&M categorizes such topics as UFOs, aliens, conspiracies, origin of man theories, ancient civilizations and religion or occult connections, and specific topics like Atlantis, Bigfoot, sacred sites and other paranormal phenomena.
http://www.mythandmystery.com/
Near-Death Experiences and the Afterlife
This website is dedicated to providing information about the near death experience. You can use it to find experts on the subject including Michael Sabom, Kennethy Ring and Susan Blackmore. The website also has information about those who have gone through these experiences including Ned Dougherty and Howard Storm.
http://www.near-death.com
Focusing on the esoteric, the paranormal, and beliefs outside of the mainstream, the site offers a variety of topics, arranged by category, which include, but are not limited to, alien abductions, alternative medicine, angels, astrology, the Bible, bigfoot, channeling, conspiracies, demons, the devil, divination, doppelgangers, faeries, gargoyles, ghosts, and the Illuminati.
http://www.occultview.com/
Website helps people achieve personal empowerment and expand the landscape of spiritual development.
http://www.protoniccreations.com/
The Shadowlands website is dedicated to providing information on extraordinary events and visits such as ghosts, Bigfoot, UFOs, aliens and the unknown generally. The website also has information on lake monsters and sea serpents, including recent sightings. The website also has a list of haunted places in the United States.
http://theshadowlands.net
A definition and overview of the paranormal is featured, including more specific information about ghosts, apparitions, poltergeists, and ghost hunting organizations.
http://www.studiesoftheparanormal.com/
The Starchild Skull is a 900 year-old bone skull found in Mexico in the 1930s. The Starchild Project is an informal organization that was established in 1999, when Ray and Melanie Young, the owners of the skull, asked Lloyd Pye to lead research into what may have caused the unusual shape and properties of the bone. The results are documented here.
http://www.starchildproject.com/
Features articles and news on various unexplainable topics. Covers astral projection, hypnosis, aura viewing, meditation, lucid dreaming, chakra tuning and other related subjects.
http://www.unexplainable.net