Web hosting is an Internet service that allows individuals, businesses, and organizations to host their websites and files on the hosting service's servers, where they are made accessible to the world through the World Wide Web.

Usually, hosting companies maintain data centers with multiple large servers, owned or leased, on which client's data is stored, and where they offer server space and connectivity to the Internet. Put simply, hosting servers provide a space on the Web, for a fee or for free. However, in order for the public to be able to access a website, it has to be hosted on a globally connected server.

The primary business of most hosting companies is to rent space on their servers, although most of them also offer domain name registration, email hosting services, SSL certificates, and content management platforms. Some of them even offer online website creation tools, sometimes for free with a hosting account.

Self-hosting is also an option, although it may not be the best choice for most people. Unless a company or business is already set up to do their own hosting, perhaps for security reasons, self-hosting can be an expensive project. Unless enough bandwidth and resources are allocated for peak traffic times, a sharp upward swing could cause downtime. Of course, this may occur with some hosting plans as well. Most significantly, in the absence of experienced IT personnel capable of handling problems that may come up, maintaining a self-hosted website can be hectic and troublesome. Self-hosting often includes a dynamic IP address that will change over time, and this may cause connectivity difficulties.

On the other hand, professional web hosting companies are generally reliable, and hosting plans may be performance-driven, scalable, and capable of meeting the needs of high traffic and demanding web applications. Professional web hosting companies have the IT personnel and technologies to offer solutions to the various web hosting needs of their clients, including the ability to meet cybersecurity threats. Web hosts can offer static IP addresses, which are more reliable because they do not change. There is also the fact that hosting companies usually have multiple telecommunications and Internet networks, and are able to offer faster connectivity, a balanced load time, and rapid processing speed.

Comparing lists of services and features offered by various web hosting companies can be complicated because, as they represent competitive businesses, they tend to be promotional in nature, and because the technical language is not intuitive to everyone. Basic types of web hosting plans include free web hosting, shared web hosting, VPS hosting, dedicated server hosting, cloud hosting, reseller web hosting, collocated web hosting, and clustered hosting. There are also questions of managed versus unmanaged hosting. The type of operating system (generally either Windows or Unix) may be important, depending on the applications required.

Other elements that might be important include network uptime, bandwidth, storage capacity, and matters of service level agreements, security, backups, and disaster recovery services.

Depending on a client's needs, other considerations might include the availability of website building tools or e-commerce features, access to an intuitive control panel, database management and support, support for frameworks and CMS, scalability of the hosting plans, and the number of domains or subdomains permitted by the plan.

The quality of a hosting company's customer and technical support is very important. Unfortunately, that can be difficult to ascertain from a list of features promised on a hosting company's website. Some hosting companies respond to technical support questions with little more than canned emails pointing the client to a wiki help file that may as well be written in a foreign language, while others will offer a live tech support person who will walk you through the problem, or even fix it for you.

Unfortunately, reputation can sometimes only be measured by trial and error. Many websites that purport to review or compare web hosting companies are actually affiliate marketing schemes intended to point people to hosts who will pay them an affiliate fee, while others may be more reliable or objective. Seeking opinions from knowledgeable friends, or through social media or tech forums that are not affiliated with a particular hosting company may be good sources of information.

The focus of this category is on web hosting. Most of the resources listed below, or in subcategories of this category, are to various web hosting companies, although other resources related to web hosting may have a place here, as well.
Categories
&nbsp
&nbsp
Feature Article
Types of Web Hosting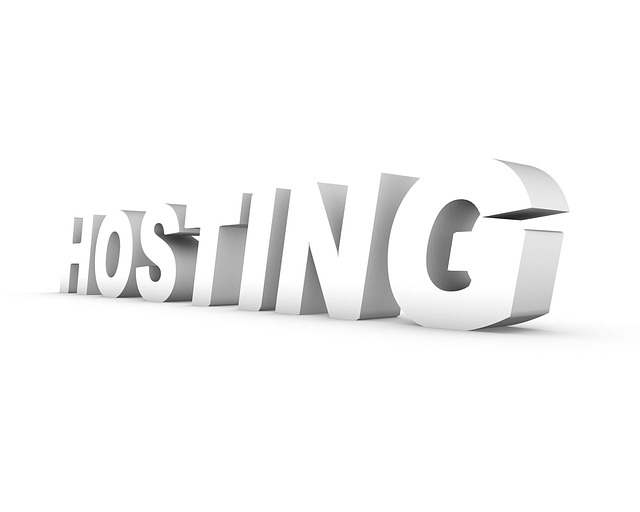 When you are looking for a place to host your new website, you will find that there are several types of web hosting services. Most web hosts won't offer all of them, but many of them will offer a choice of more than one.

These include...


Free web hosting - The services offered through free hosting plans usually come with severe limitations. Some free hosting companies will place ads on client's sites, while others offer a free hosting plan as an entry level to its premium plans.


Shared web hosting - With shared web hosting, a client's website shares space on a server with those of other clients. Each server in a shared network hosts websites of multiple clients. Shared hosting plans are inexpensive and easy to set up through an intuitive administative panel. On the negative side, the amount of resources available to any one site on the server depends on the resources used by other sites on the same server. There may also be restrictions on the programs and modules that can be run.


VPS hosting - VPS hosting is similar to shared hosting, in that a server hosts websites from multiple clients, except that the physical server is partitioned into multiple virtual servers. Costs are usually reasonable, and clients have full control over the virtual server they are leasing. As with shared hosting, resources are shared, and this can lead to performance issues during peak traffic times.


Dedicated server hosting - A more expensive alternative is dedicated server hosting. Through this plan, a client leases the entire server, and has complete control over it, although it is owned and housed in the hosting company's facilities. The client can selected the operating system and hardware platform. A dedicated server offers faster performance, as resources are not shared by any other clients of the hosting company. However, clients who choose a dedicated hosting plan are responsible for the server management and troubleshooting, so technical expertise is required.


Cloud hosting - With cloud hosting, the client is responsible on for the resources that are used by the client's website. Cloud hosting is similar to VPS hosting in some ways, except that the client pays more during peak traffic periods and less during slow periods; thus, a client can control his expenses by balancing his server needs.


Reseller hosting - With a reseller account, a reseller enters into a dedicated server hosting plan or, in some cases, another type of hosting plan, then sublets the space to his own clients. A reseller hosting plan is similar to a shared hosting plan, except that the reseller acts like a middleman. Reseller accounts vary greatly depending on a number of variables.


Collocated hosting - A collocated hosting plan is similar to a dedicated hosting plan except that the client owns the physical server, although it is located in a data center operated by the hosting company. In a collocated plan, the client can visit the data center and have physical access to the server.


Clustered hosting - In a clustered hosting plan, the client's data is spread across multiple physical servers, which minimizes the chances that one service will have adverse effect on another. Large websites are sometimes spread across multiple servers. It is similar to cloud hosting, except that the client's fees are stable, regardless of web traffic.
Recommended Resources
The Chicago-based company offers scalable shared web hosting packages, beginning with a free package for those who may want to start with a zero budget, progressing to five premium plans, each of which is described here, including features, limitations, and other information. The company also includes a fully automated web hosting reseller program, which is described in detail, along with its other services, programs, policies, terms, and a discussion forum.
https://www.50webs.com/
Founded in 1996, Angelfire was purchased by Lycos in 1998, currently offering free and paid website and hosting service, offering a free hosting package as well as three paid levels of hosting, with monthly or yearly rates, with a focus on its online website builder, which allows those with no coding or HTML skills to build a website through drag-and-drop features and add-on modules like page counters, photo albums, forms, guest books, and e-commerce functions.
http://www.angelfire.lycos.com/
The hosting company offers a free basic hosting plan, three shared hosting packages, three semi-dedicated hosting plans, and three virtual private servers (VPS) hosting plans, all of which are described here, with technical details, features, limitations, and costs for each. WordPress, Joomla, and Drupal hosting are also available. Reseller and affiliate programs are also available, as are SSL certificates. With offices in Germany and Bulgaria, the company's data center is in Sofia, Bulgaria.
https://www.atspace.com/
Offering a free hosting plan for one domain and up to three subdomains, with its data center in Sofia, Bulgaria, Europe, the hosting company also offers shared hosting, semi-dedicated hosting, and VPS cloud hosting plans, its free hosting plan is described separately, while its premium plans are compared side-by-side, including limitations, features, and prices. Other services include WordPress hosting, an affiliate program, and a reseller hosting program.
https://www.awardspace.com/
Founded in 2003, the Utah-based hosting company powers websites all over the world, offering three levels of shared hosting plans, three levels of VPS hosting, and three levels of dedicated hosting services, as well as optional add-on features, using the Linux operating system. Within each type of hosting, its options are compared side-by-side, with features and limitations, as well as advanced features and optional features that are available. Managed WordPress hosting is also available.
https://www.bluehost.com/
Bravenet provides a wide range of web services, including four levels of shared hosting, which are compared side-by-side, with the features of each as well as monthly rates, and all plans coming with FTP hosting and an online site builder, SSL certificates, website and database backups an intuitive control panel, and a 99.9% uptime guarantee. Its packages are highlighted here, along with the features of its site builder, domain registration, and available web tools.
https://www.bravenet.com/
In business since 2000, the company is headquartered in Las Vegas, Nevada, with twenty-two data centers in Boston, Chicago, Connecticut, Los Angeles, Miami, New Jersey, New York, Philadelphia, and San Francisco. The company currently offers a variety of hosting and related services, including managed colocation services, including shared or dedicated Mac Mini servers, dedicated servers, cloud hosting, IP transit services, and managed hosting plans.
https://www.colocationamerica.com/
Offering shared hosting, VPS hosting, cloud hosting, and dedicated server hosting plans, the company is headquartered in Lisbon, Portugal, where it operates its own data center facilities, all of which are managed. The features and monthly charges for its web hosting plans are compared side-by-side. Available in English, Portuguese, and Spanish, its upgrade or downgrade policies, payment methods, management services, and features are highlighted.
https://www.copahost.com/en/
Specializing in business web hosting, CW3's main data hub is in downtown Los Angeles, with eight data hubs across the country, the company offers Linux hosting servers, shared business hosting plans, and optional complete website protection plan, and dedicated hosting plans intended for resellers in the United States or the United Kingdom. Network status may be checked through the site, along with an instructional knowledgebase, announcements, and an affiliate policy.
https://cw3host.com/
Established in 1996, DreamHost is a Los Angeles-based web hosting company offering shared, VPS, cloud, and dedicated hosting options running on the Ubuntu operating system, as well as cloud storage and computing services, domain registration, and WordPress hosting plans. Its plans and options are highlighted and compared, with a list of features and both monthly and annual rates. An affiliate program is included and a blog offers information for webmasters.
https://www.dreamhost.com/
Founded in 2001, FlashWebHost specializes in script hosting, such as PHP or MySQL hosting, WordPress, Joomla, and so on. Offering a cPanel control administration panel, the host offers Linux and Windows hosting and reseller plans, each of which is highlighted here. Other features include easy script installation. The company also offers domain registration, e-commerce setups, and web design services, discussion forum set, and web maintenance.
http://www.flashwebhost.com/
In business since 2005, Freehostia offers free cloud hosting for up to five domains, as well as four premium cloud hosting packages, two virtual private servers (VPS) plans, two semi-dedicated servers hosting plans, and six options in dedicated server hosting, the features of which are compared, along with limitations, technical details, and prices. Each web hosting plans includes a one-click script installer, free WordPress templates, free domain registration, and other features.
https://www.freehostia.com/
Owned by United Online Web Services, five hosting packages are offered, one free and four premium shared hosting plans, each including an online site builder tool, free templates, and an easy-to-use member area. The free package includes company advertising and does not allow for FTP access, a WordPress blog, or database access, while the lower-level premium plan does not include WordPress or database access. Each plan is compared side-by-side.
http://www.freeservers.com/
Based in Johannesburg, South Africa, Global Micro offers managed and unmanaged virtual (cloud) hosting, as well as managed replicated hosted servers, as well as cloud file storage and sharing. The company also offers a reseller program, where clients can resell cloud computing services obtained from Global Micro, as well as a premium email and collaboration service based in Microsoft Exchange Server. Its features, policies, and services are highlighted.
http://www.globalmicro.co.za/
GoDaddy is a domain registrar and web hosting company based in Scottsdale, Arizona. Offering four levels of premium web hosting plans, four levels of business hosting, and four levels of reseller hosting. Offering both shared and VPS hosting, Windows and Linux, its plans and features are highlighted and compared, along with other services, such as the company's affiliate program, and its GoDaddy Pro program, which is a free set of site automation and client management tools for web designers.
https://www.godaddy.com/
The Hosting Box 9 Network offers Linux and Windows-based hosting accounts, including a Windows-based reseller account on a dedicated server, which can be used to resell server space to clients or to host multiple personal or business accounts under one control panel. Several other dedicated server packages are also available, and their features and costs are compared here. Support services, payment options, and policy information are put forth.
https://www.hb9.net/
Offering shared hosting, VPS hosting, cloud hosting, and dedicated hosting plans, as well as reseller hosting, details of each are given, including comparisons of the various plans, such as features and costs, Linux and Windows plans. HostGator also offers WordPress hosting, application hosting, domain registration, web design, and search engine optimization. Information about its policies and support services, video tutorials, a discussion forum, a company blog, and career opportunities.
https://www.hostgator.com/
Hosted at two data centers, with multiple gigabit and fiberoptic connection on backbones running Cisco routers, Hypermart offers scalable bandwidth web hosting solutions. Hosting features are noted, along with its site building tools, push-button applications, e-commerce tools, email, and customer support programs. A thirty-day free trial is offered, and the company offers an affiliate program, which is detailed here, along with its requirements and examples.
https://www.hypermart.net/
Launched in 2003, ImageShack is a subscription-based image hosting company headquartered in Los Gatos, California. The company was originally primarily a free image hosting company, supported by advertising, but it has since switched to a subscription-based service. When users upload an image file, s/he is redirected to a page that displays various versions of URLs to the uploaded image, pre-formatted in a variety of HTML and forum code snippets, which can be hot-linked to websites and forums.
http://www.imageshack.us/
In service since 2001, iPower maintains two data centers in the Boston area, housing thousands of servers, run on N+1 power, and all with the same architecture and equipment. The company offers three shared hosting plans, three VPS hosting plans, and three dedicated hosting plans, offering cloud-based flexibility, Windows operating system, and two WordPress hosting plans. Other services include domain registration and web design. Client testimonials are posted.
https://www.ipower.com/
Offering web hosting products for dedicated hosting, shared web hosting, virtual private servers (VPS) cloud hosting, private cloud hosting, dedicated server add-ons, and other hosting products and services, including server clusters, managed hosting and enterprise hosting, each of its plans are described and compared, side-by-side, and a downloadable buyer's guide further defines the hosting continuum. Managed WordPress and managed WooCommerce are also available.
https://www.liquidweb.com/
Offering Linux and Windows website hosting, the Utah-based web host offers 24/7 toll-free support services and a 30-day money-back guarantee. Its three hosting packages, personal, professional, and business are compared, with the features available for each listed side-by-side, with prices, and full specifications available. Other options include a website builder, optimized WordPress hosting, SSD VPS, Cloudflare CDN, domain services, and email hosting.
https://www.midphase.com/website-hosting/
Operated by United Online Web Services, a division of United Online, MySite offers free web hosting, including personal website hosting, blog hosting, and photo hosting. The company also offers two levels of premium business hosting, three levels of VPS hosting, two levels of e-commerce hosting, a free blog through BlogBuilder, or premium WordPress hosting. Its hosting plans, features, and prices are put forth, along with its email services and domain registration.
http://www.mysite.com/
Offering three shared hosting plans, and three VPS hosting plans, Netfirms uses the Linux operating system. Also available are website design tools, including personal, business, and community themes, which can be installed through the control panel. Available options are compared side-by-side, including the key features of each, installed databases, and website applications that can be installed through the control panel. Domains may be registered through the site.
https://www.netfirms.com/
The Pittsburg-based hosting network offers shared hosting, dedicated hosting, and managed VPS hosting plans, including fully managed WordPress hosting, WordPress support, Let's Encrypt SSL certificates, pairSSL, the Weebly Site Builder, a content delivery network, and a software installation network. Domain registration is also offered. Other resources include current special offers, policies, service contracts, job openings, and an industry blog.
https://www.pair.com/
With clients in more than a hundred countries around the world, PNMWeb offers a choice of Linux or Windows OS technologies, with three premium website shared hosting plans, and three e-commerce shopping cart plans, as well as WordPress hosting, Plesk, and a cPanel administrative area. VPS and dedicated server hosting plans are also available. Hosting options, features, and prices are compared. A choice of locations in the US, Europe or Asia is offered.
http://www.pnmweb.com/
The company offers only one hosting plan, which comes with an easy-to-use online website builder, unlimited disk space, scalable bandwidth, a member control panel and web-based file manager, a script installer for WordPress, phpBB, and osCommerce, access to a MySQL database and phpMyAdmin, with daily database backups, web statistics, bandwidth reports, error and referral logs, and real-time logging. Tutorials, support documentation, and toll-free tech support are included.
https://www.powweb.com/
Founded in 1995, ProHosting is headquartered in Orem, Utah, which includes its data center and network facilities, which houses its servers. These colocated facilities have fully redundant power and dual separate connections to the Internet backbone and include FreeBSD and Unix web hosting servers, backup servers, developmental servers, DNS servers, special application servers, and additional preconfigured servers. Its Unix VPS hosting plans are discussed.
https://www.prohosting.com/
Serving clients in Honduras, Central America, or worldwide, the web design and hosting company is located in Siguatepeque, Comayagua, Honduras. Its site describes its six web hosting packages, including operating system platforms, disk space, use of PHP, ASP, and Ajax, number of subdomains, database specifications, and setup charges, as well as its domain registration rates, and web design services. Plans may be ordered and paid for online.
https://www.que-si.net/webhosting.php
Established in 1998, Rackspace offers managed cloud hosting services, colocation hosting services, and managed services on a dedicated infrastructure. Its application management and services, professional services, security and compliance, database management, e-commerce, email hosting, productivity, collaboration, and website hosting services are highlighted, along with its platforms, resources, and support services. Other programs include resellers, referrals, and affiliate programs.
https://www.rackspace.com/en-gb
Specializing in dedicated servers, The UK-based RapidSwitch features pre-built dedicated servers, custom dedicated servers, and enterprise infrastructure. Its technicians can design hosted infrastructure, on-premises solutions, and public cloud platforms, as well as converting monolithic application into a microservice architecture. In business for more than fifteen years, RapidSwitch has thousands of dedicated servers deployed across ten UK datacenters and seventeen locations worldwide.
https://www.rapidswitch.com/
Offering dedicated servers and three levels of shared web hosting, using the Ubuntu operating system, its shared hosting plans are compared side-by-side, listing the features, limitations, and costs of each, and the hardware specifications and fees for its dedicated hosting plan are included. A Windows server can be installed for its dedicated hosting plans for an additional monthly cost. Linux or BSD can also be installed. Clients can manage their accounts online.
https://www.syminet.com/
The hosting company offers only one plan, which is a shared hosting plan intended for personal blogs, informational sites, discussion communities, and small businesses, which may include e-commerce capabilities. The company promises a cap on the number of domains on any given server, and it also contributes a portion of each hosting fee to charity, and an extra dollar for each member that places an I Care logo on his site. Informational articles and tutorials are included.
http://www.thecaringhost.com/
Promising 100% uptime with custom connectivity, complete cloud computing solutions for any size enterprise, server administration and support, maximum security construction and knowledgeable experts to correct problems before they cause damage to the infrastructure, secure facilities, custom web-based infrastructure support, and continuous monitoring, the company offers cloud/VPS hosting, colocation, dedicated servers, and managed services.
http://www.thorn.net/
Online since 2005, Tip Top Website offers three shared hosting plans, with an online point-and-click website builder, free to hosting clients, with thousands of templates to choose from, as well as the ability to create your own. Also included is a free domain name with a paid account, stock photos, and e-commerce. Other features depend upon the plan chosen, each of which is compared side-by-side, with the features and limitations of each, costs, and other information.
https://www.tiptopwebsite.com/
Started in 1992, at one time Tripod also published a magazine and served as one of several sites trying to build online communities during the 1990s, forming part of the first wave of user-generated web content. Purchased by Lycos in 1998, Tripod is now known for its drag-and-drop online website builder, which can include photo albums, social feeds, and e-commerce functions. A free hosting plan is available, along with two premium shared hosting options.
http://www.tripod.lycos.com/
In business since 1999, Velnet is a UK-based web design and hosting company offering a free web hosting package, as well as four premium packages, which are described side-by-side, with the features for each listed, including a free website builder. Other services include domain registration, domain name transfers, new domain extensions, domain renewals, and domain management services, as well as SSL certificates. Special offers are posted to the site.
https://www.velnet.com/
Featuring dedicated hosting, hybrid smart servers, cloud hosting, and DDoS protection and mitigation services, Versa Web is a privately owned company with two locations, Las Vegas and Seattle, Its datacenter facility specifications and network information is provided, and the features and costs of its single CPU and dual CPU dedicated servers, self-managed hybrid smart servers, SSD cloud server configurations, and DDoS protection plans are highlighted.
https://www.versaweb.com/
Formerly known as 8 to Infinity Web Hosting, Webzilla is a privately held company registered in Singapore, with data centers in Singapore, Hong Kong, and the United States, directly connecting the Singapore One backbone to major Internet connections around the world. Offering colocation, dedicated servers, and both Linux and Windows shared hosting plans, the features and costs of each are compared side-by-side, with an overview of its services and client testimonials.
http://www.webzilla.sg/
Search for Web Hosting on Google or Bing