Interviews
May 18th, 2007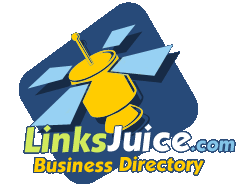 One of the up and coming aggressive young directories is Links Juice.  It's owner, Terry Bytheway, generously agreed to an interview.  Terry is also the creator of the 5 deep links mod for the Site Sift Listings Directory script, which is well worth implementing if you use the Site Sift script.
1. Please provide a brief biography so that my readers know who you are.
Right now, i work full-time from home as a webmaster and have one SEO client. I am lucky enough to enjoy all sides of life relaxing, partying and working.  I run Linksjuice.com and a string of 30 or so websites.
2. Why did you start a directory?

I first started a directory because as an SEO with some websites which are on sensitive topics it's quite hard to obtain links for these, so at first it was purely to benefit my link building campaigns. But then i noticed there was quite a big untapped market for directories, that's when i came up with LinksJuice.
3.  Where does the name Linksjuice come from?

Well you often hear about "PR Juice", "Link Juice" and "Google Juice" so i thought it was quite a relevant name for a directory.
4.  How important are a directory's backlinks? What would you consider a "relevant" backlink for a directory? How does LinksJuice go about improving its backlink profile?
Like any other website, backlinks play a vital part of SEO and
Internet Marketing. The stronger the links you have, the stronger your website/directory will be, making it a more valuable resource for webmasters and end users.
From day one, I've had a vigorous approach towards building backlinks, I obtain links from template sponsorship, website text links and a dozen other methods.
5.  What are your recommendations for marketing a directory?

My recommendations are to make your directory "buzz". Jeff i'm sure you heard a buzzing sound from your directories? Lol.  Create a "buzz", get your website's link or banner placed on big and small websites and don't stop until you know inside that you've done a good job!
6.  What are your thoughts on directory affiliate programs?
Recently, I launched an affiliate program for LinksJuice but I've been busy as hell with LinksJuice and other projects so I haven't had much of a chance to market the affiliate program as much as I would like to. I love affiliate programs, it's a nice easy way to get some extra cash in your pocket. Especially if you have targetted traffic.
7.  Lately, a lot of bidding web directories have sprung up.  What do you think of them?

There are tons of new directories being made daily, and with every fad on the internet (proxy websites, arcades etc) I think they will die down. Although bidding directories like BigWebLinks.com which are promoted very well will continue to set the trend for newcomers.
8.  Matt Cutts has stated recently that Google will be cracking down on paid links.  What impact do you see Google's crusade having on directories?

I personally don't think Google will have much success with cracking down on paid links as there is already uproar about how they are doing this. Although if they do have success, what will they do with the bigger corporate websites that sell links? There will be biased views, and they will get no genuine results from this crusade.
I don't think this affects directories, as I've already seen many people changing their payment requirements to 'Review Fees'. Googe cannot flag our websites for charging others for reviewing their website.
9.  What advice would you give to someone new starting a directory?
If you are serious about starting a directory, save up to have a budget before you start so you know where you stand. I see too many people buying expired domain names with Google Pagerank and claiming they are directories. That is clearly not the way to go forward.
10.  How many hours per week do you work? How do you manage to balance work and family life? What hobbies and interests do you have outside of work?

I usually fit in about 7-8 hours a day of work. I'm not as old as you may think I am, so my family is my parents and girlfriend so i have more than enough time to fit them into my life and progress with work at the same time.
I really enjoy what I do for work, but other than that i go for daily bike rides and do weight training. I like going out and partying like any other normal person.
11.  Sex or a quality backlink: which would you choose and why?
Ouch! Haha that is a tough one! Is that a quality backlink for
lifetime, and no sex for life? I'd have to go for sex! A quality backlink is tempting, but come on.. :)
12.  What other directories do you own?



Right now, i currently operate two directories. LinksJuice has been my first major directory project. Since LinksJuice i have setup Dirflux.com Web Directory which is very new but it's still under development.
13.  What other types of sites do you run?

I have alot of different websites, i mainly focus on niche health sites including bodybuilding and weight training but then i have travel sites, celebrity fan sites, and quite a range of totally different sites.
14.  Could you give me one concrete recommendation as to how to improve Aviva?

Jeff, you've done an awesome job so far with Aviva.  I don't think there is much you can learn from me. One thing I would say is keep up with promotion and just try to make it a good place for the end users to visit.
15.  When are you going to get around to submitting your directories to Aviva?

Last time i checked, I had half a dozen websites listed in Aviva. LinksJuice is not one of those, but i'll be sure to submit it once i'm finished with this!
16.  Any interesting developments for Linksjuice coming in the near future that you can reveal?
I operate LinksJuice on my own, so with other work I get bogged down with things to do in such a short time. But one thing i am planning is to be stricter on submissions, you may have noticed some listings are not in correct categories due to me being shy of moving links, but that will soon change once i hire a full time editor to manage this job.
Thanks Terry and best wishes!
Interviews of other directory owners:
Greg Hartnett of BOTW
Dimitris Kessaris of 2yi
Shawn Walters of UTN
3 Responses to "When You Are Thirsty, Drink Links Juice"
kiviniar Says:
May 21st, 2007 at 9:41 pm

Hi Jeff,

Are you game for an interview next week, i need a directory hero for next week's interview on my blog http://www.directorytrials.com, would love to do a aviva centric interview with you. Would love to hear the coming of age for aviva and your future plans. :-)

Please let me know

Admin Says:
May 22nd, 2007 at 2:46 am

Thanks! Please check your emails.

» What Everybody Ought To Know About Business.com : Aviva Directory Blog Says:
June 15th, 2007 at 4:02 pm

[…] Interviews of other directory owners: Greg Hartnett of BOTW Dimitris Kessaris of 2yi Shawn Walters of UTN Terry Bytheway of LinksJuice […]