Named for Menno Simons, the Mennonites are the largest Anabaptist group. Meno Simons was actually rather late in coming to Anabaptism. Simons was a Catholic priest from the Friesland region of the Low Countries. His introduction to Anabaptism came about when an Anabaptist was beheaded for being rebaptized in 1531. Studying the subject, Simons came to the conclusion that infant baptism was not Biblical. He discussed the issue with people he respected, and read Martin Luther. After bring transferred to Witmarsum, he first came into contact with Anabaptists, as well as people from the revolutionary Münsterite group, who had ties to the Anabaptists. Simons regarded the Münsterites as misled and fanatical, but he admired their zeal. In 1535, his brother, who was a Münsteritem, was killed along with several others of their number. Menno Simons rejected Catholicism in 1536, casting his lot with the Anabaptists. Although the group later took his name, Simons was not the sole founder of the Mennonites, even in the Netherlands. Others, like David Joris and Obbe Philips, would have priority, and the majority of those who are called Mennonites today have their roots in the Swiss Brethren, who were formed before Menno Simons' writings had even been translated into their language. Still, Menno Simons provided wise and strong leadership at a time when the movement was on the verge of disintegration. Although today, the Mennonites have split into several denominations, some having more in common with the mainstream Protestant churches, the traditional core beliefs of Mennonites included the necessity of repentance and conversion for salvation, baptism as a public testimony of faith, the Lord's Supper as an expression of common union and fellowship, marriage within the faith, obedience to civil government except in the use of armed force, and exclusion from the church and social ostracism of those who willingly sin, and future reward for the faithful.
Categories
&nbsp
&nbsp
Feature Article
Mennonites in North America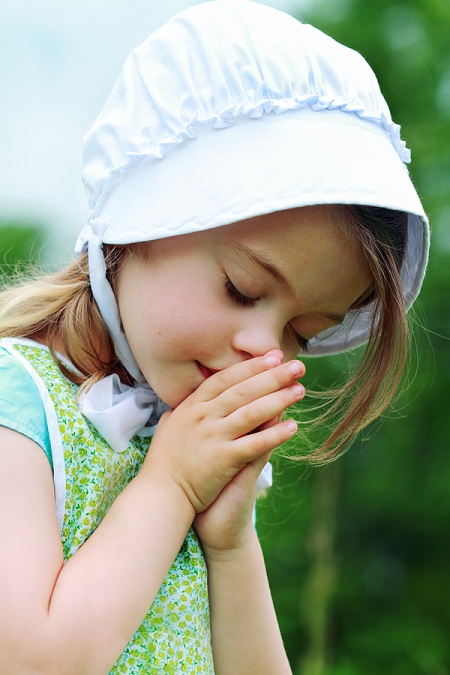 The Mennonites are part of the Anabaptist Movement that came about as a result of the Radical Reformation, occurring simultaneous with the Protestant Reformation. In recent years, some Mennonite congregations have referred to themselves as Protestant, but historically they were separate from, and persecuted by, both the Catholics and the Protestants.

Although differing somewhat, Anabaptist groups formed in Switzerland, Germany, Moravia, and the Netherlands, spreading throughout Europe, with significant numbers in Russia.

In the mid-1600s, they began coming to North America. Although large-scale persecution had all but ended in most parts of Europe, they came to North America to escape the continuing oppression, discrimination, and intolerance that they were experiencing, largely stemming from rising militarism. As pacifists who considered themselves to be separate from earthly governments, most Mennonites would refuse to fight, or even to wear the uniform of the military, a practice that did not endear them to nationalists, particularly in time of war.

Like the Puritans, who were coming to America at the same time, they also came to preserve their faith and to plant the seeds of a new church, fulfilling the mission and the vision for which their parents had suffered, and often died. In concert with nearly everyone else who came to the New World, many also came seeking opportunity and adventure.

Among those who came were two groups of people who were closely related theologically, but culturally divided; one group came from Switzerland and South Germany, the other from the Netherlands, Prussia, and Russia. The latter group came first, but were soon overtaken by the former in numbers, at least until well into the 1800s.

There were Dutch Mennonites in Manhattan as early as 1644, and on Long Island in 1657. In 1663, a settlement of forty-one Mennonites was established on the Delaware River, but the colony was destroyed a year later by British troops.

In 1681, a group of thirty-four Mennonites and Quakers came together to America from Krefeld, Germany, settling in what became Germantown, now a suburb of Philadelphia. It was from this group that the first formal protest against the practice of slavery was filed. Now acknowledged as the birthplace of the American anti-slavery movement, a petition was filed on behalf of the Germantown Meeting of the Religious Society of Friends. Due to a firmly held belief in the separation of church and state, Mennonites did not file petitions, but it was clear that the entire settlement was united in opposition to slavery. At first, the Mennonites and Quakers met together for worship, but they later built separate meeting places, although they continued an amiable relationship. The Mennonites soon almost covered what is now Lancaster County, and continued to branch out.

Establishing a base, as it was, new Mennonite arrivals in America nearly always came first to eastern Pennsylvania. They also moved west to Ohio, Illinois, and Indiana. By the time of the American Civil War in 1860, a group of approximately five hundred Mennonites and Amish-Mennonites had come to Ohio and Indiana directly from Switzerland.

Others moved north into Canada, largely to escape the animosity that sometimes resulted from their refusal to participate in the Civil War. But some were already there as, by 1800, several groups of Mennonites had left Pennsylvania for the Niagara area in Ontario. In 1807, Benjamin Eby, a Mennonite, founded Ebytown, which later became Kitchener, Ontario.

The number of South German and Swiss Mennonite and Amish immigrants to the United States probably didn't exceed eight thousand, but the number of Mennonites who came from the Netherlands, Prussia, and Russia was much higher, and most of them came in mass movements of people. Between 1873 and 1884, about eighteen thousand Mennonites came from Russia to the Midwestern part of the United States. Being conservative, they tended to find even the alternative service offered to them, by the Russian government, in lieu of military service to be unacceptable, so they came to North America. They settled in Manitoba, Minnesota, South Dakota, Nebraska, and Kansas. About three hundred from Prussia, and about four hundred from Poland, also came, settling in Kansas and South Dakota. During World Wars I and II, pressures from the surrounding population prompted conservative Mennonites to cross the border into Canada, while other Mennonite groups were more or less assimilated into the Protestant populations.

In the 1920s, more than twenty thousand Mennonites came from the Soviet Union, settling largely in Canada, although a small number of them went to California.

The total number of Dutch-Prussian-Russian Mennonites immigrating to North America was around sixty thousand. Added to the earlier Swiss-South German, and some additional Prussian Mennonites, and Hutterites, who were also Anabaptists, the number of all of these groups was more than seventy thousand.
Recommended Resources
Amish & Mennonite Heritage Center
Established as the Mennonite Information Center in 1981, the center adopted its current name in 2002 to more accurately reflect its community and mission. Featuring a 10-foot tall, 265-foot long cyclorama illustrating the heritage of the Amish and Mennonite people, the artist, Heinz Gaugel, is introduced, and a photo gallery of its other features, which include a pioneer barn, Conestoga wagon, Amish school, and other attractions.
http://www.behalt.com/
The online store specializes in books and a cappella music from conservative Mennonite publishers and singers. These include Bibles and books on Christian doctrine, Bible study, Anabaptist history, and on various issues, with discounts for used and seconds. Song books, hymnals, music books, CDs and tapes may also be available. Its product catalog may be searched, and its customer service options are defined.
http://www.anabaptistbooks.com/
The BMA is an organization of conservative Anabaptist and Mennonite congregations and ministers, established in 1998, and primarily located in the eastern two-thirds of the United States and Canada. Its boards and ministries are acknowledged, and a directory of member congregations and ministers are featured, along with its schools and institutes, missions and church planting programs.
http://www.biblicalmennonite.com/
Although it does not share a history with the Anabaptist movement, Charity Christian Fellowship embraces many Anabaptist practices and shares many of the characteristics of some conservative Mennonite groups. A profile and history of the Fellowship is offered, along with its confession of faith, featured sermons, a weekly sermon subscription, and information about its ministries, programs and congregations.
http://www.charitychristianfellowship.org/
Church of God in Christ, Mennonite
Founded in 1859, the denomination teaches nonconformity to the world in dress, sports and amusements, as well as nonviolence and non-involvement in secular governments. Men are expected to have a beard, and women to cover their heads. They hold to traditional Anabaptist ideals and, while they do not distance themselves from technology, they do avoid television, radio, and improper use of the Internet.
http://www.churchofgodinchristmennonite.net/
Evangelical Mennonite Conference
The EMC is part of the Evangelical Fellowship of Canada, the Mennonite World Conference, Mennonite Central Committee, Council of Anabaptist International Ministries, and the Canadian Council of Christian Charities. Its history, beliefs and ministries are highlighted, and its churches are listed alphabetically, by region, or through an interactive map. Books, video, and educational resources are available in its online store.
http://www.emconference.ca/
Evangelical Mennonite Mission Conference
Evangelical Mennonite Mission Conference began as the Rudnerweider Mennoniten Gemeinde, who broke off from the Sommerfelder in the 1930s, and restructured as a conference under its current name in 1959. Its history, confession of faith, strategic five-year plan, staff contacts, and a list of churches within the conference. Its bi-monthly magazine, "The Recorder," is sent free to all EMMC members, and may be downloaded from the site.
http://www.emmc.ca/
Fellowship of Evangelical Bible Churches
Previously known as the Evangelical Mennonite Brethren Conference, the FEBC has its roots in the Mennonite communities of southwestern Minnesota and south-central Nebraska, and has a close relationship with the Fellowship of Evangelical Churches. Its history, purpose, and constitution are posted, and a directory of churches, church planting efforts, and fellowship missions are included.
http://www.fellowshipforward.org/
Written by Sam Steiner, who served as managing editor of the Global Anabaptist Mennonite Encyclopedia Online (GAMEO) until the end of 2011, and author of books and periodical articles on the topic of Anabaptism, the book offers an account of the history of Mennonites in Ontario, Canada. An author bio, table of contents, reviews, and links to places where the book can be ordered are posted.
https://ontariomennonitehistory.org/
Created and maintained by Will and Vivian Stoppel, former members of the Church of God in Christ, Mennonite, who were excommunicated from the church in 2002, the couple detail the reasons for their troubles with the church and discuss points where they are in disagreement with the church, or vice versa. Much of the content is directed to members of the church, but a section for non-members describes the origins of the church, its teachings, and makes comparisons.
http://www.theholdemans.com/
Low German Mennonite Genealogy Forum
Powered by a MyBB script, the site is an online forum, where logged in members may discuss various topics related to Low German Mennonite genealogy, including the use of DNA testing, origin countries and those that Mennonite communities emigrated to during times of persecution. Other topics include surnames or descendants of specific people, and other topics. Topic may be viewed without a membership, but a login is required for participation.
http://www.mennonitegenealogyforum.com/
Specializing in the history of Mennonites in eastern Pennsylvania, the Mennonite Heritage Center is in Harleysville, Pennsylvania. Its trustees, staff, contacts and office hours are published, with an overview of its collections, exhibits, library and gallery. Its hours and admissions costs are posted. Membership information, barn rental policies, and a blog are available.
http://mhep.org/
Owned and operated by the Mennonite Museum Society, which was created to engage current and future generations with Mennonite story through a variety of mediums, to preserve and document the history of Mennonites who came to British Columbia from Russia and Prussia, and to emphasize the role that agriculture has played in the lives of Mennonites in the past and today. Staff profiles, its location, hours of operation, and general admission costs are posted.
http://mennonitemuseum.org/
Situated in the heart of the Amish and Mennonite communities of Lancaster County, the center serves as a resource for many individuals, families and groups seeking information about the faith of the Amish and the Mennonites, and features a Biblical Tabernacle, which is an intricately designed reproduction of the original Old Testament tabernacle. An online store offers tabernacle model kids, posters and lesson materials.
http://www.mennoniteinfoctr.org/
MWC represents the majority of the churches with roots to the 16th century Radical Reformation, particularly those in the Anabaptist movement. Its general council, executive committee, commissions and a world directory are put forth, along with an overview of its purpose and resources, including teaching resources, videos, photographs, books, and testimonies. Publication sign-ups are included.
https://www.mwc-cmm.org/
MYW is a travel directory network allowing travelers to share fellowship and costs, by listing Mennonites, Brethren and other Christians of like spirit who offer space to travelers on a "for donation" basis. Orders for the directory and host listings can be submitted to the site, by mail, by phone, or by email. Its policies are defined and interested parties can register to be a host family through an online form.
http://www.mennoniteyourway.com/
Founded in 1998, the focus of Mennonite.net is on developing and improving the web presence of the Mennonite churches, providing congregations and organizations with web hosting, content management, email accounts, and other resources, such as consulting services. Its hosting services and proprietary software are described, along with its membership policies, themes, costs, and payment options.
http://www.mennonite.net/
Created for the spiritual benefit of any who are interested, the site is maintained by the Pilgrim Mennonite Conference of the Church of Jesus Christ, a conservative Old Mennonite conference based mostly in the northeastern United States. General information on Christianity is offered, and an introduction to the Mennonites, Amish and Anabaptists are included. Audio sermons, downloadable study booklets, articles on a variety of topics, and a church directory are included.
http://www.pilgrimministry.org/
The Reformed Mennonite Church is an Anabaptist denomination that separated from the main North American body in 1812 due to concerns that Church leaders were deviating from the teachings of Menno Simons, and now considers itself to be the only true Mennonite movement, and holds to traditional Mennonite practices, including plain dress. Church publications, locations, and staff contacts are included.
http://www.reformedmennonite.org/
Swiss Mennonite Cultural and Historical Association
The SMCHA is a non-profit organization made up of descendants of immigrant Mennonites who came to the United States from the Ukraine in the 1870s. An activities schedule, monthly feature archive, bylaws, contacts, and the origins of the organization are presented, along with cemetery and genealogical data, photographs, and an online store and scholarship data.
http://www.swissmennonite.org/
Search for Mennonite on Google or Bing