Competitions
June 13th, 2006
First, thanks to all Digitalpoint and PHP Link Directory Forums members for suggesting directories for my top 10 designs list. Congratulations to all who made it to this list. I am sorry for not including other good looking directories but hey it is top 10 only.
Ok, enough talk. Let's see the list.
1. BayEngine.com – Great look and feel, number one with no doubt.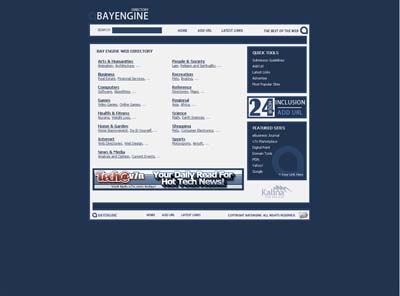 2. AllMediaDirectory.com – Outstanding icons and simplicity lauched this directory to place number 2.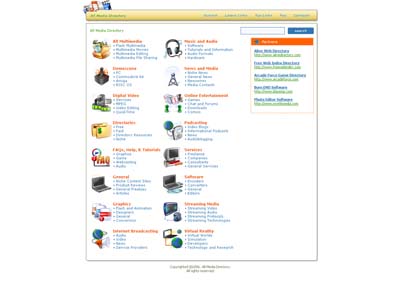 3.  UrlShack.com – simple and pleasant design with a very cool color scheme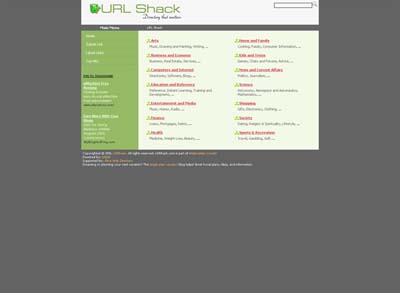 4. AllTheLink.com – Nice liquid layout with tabbed navigation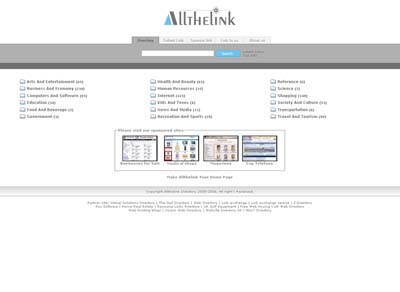 5. iPage.info – Very nice organisation of elements, but a little too orange. Anyway, the owner promised to put more colors, so let's believe him and give him place number 5.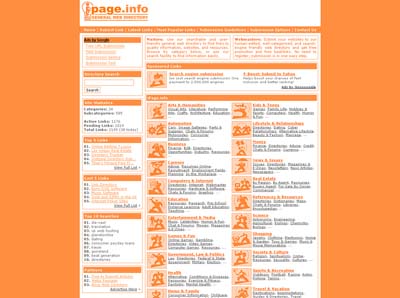 6. AliveDirectory.com – one of most famous directories couldn't avoid this list. If this list was made 6 months ago I am sure it would be number 1, but with new competition and considering the age of this design I had to place it at number 6.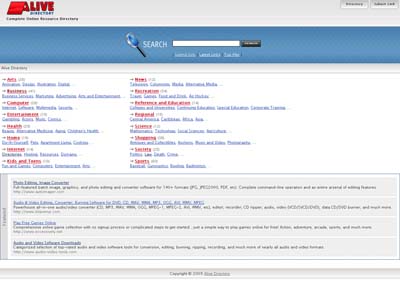 7. SubmitUrlHere.com – an interesting blue design, which could be much better with some very small modifications.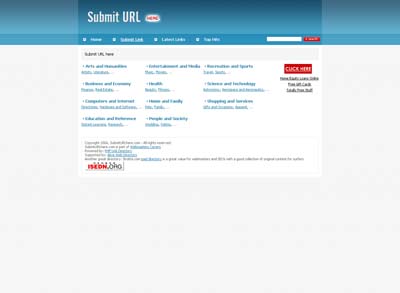 8. ActiveWebLinks.com – lots of mods integrated into the design.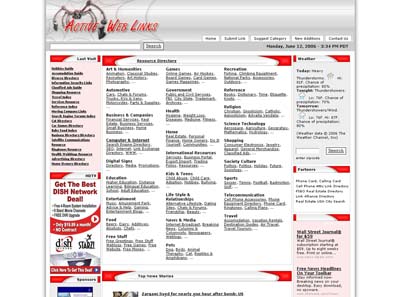 9. Enono.net – nice liquid design with 3 columns of categories and good adsense implementation.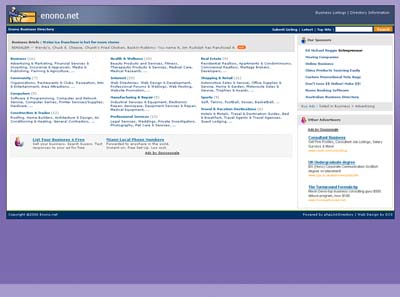 10. WebSortings.com – cool looking but "punished" for implementing free template with no categories decoration.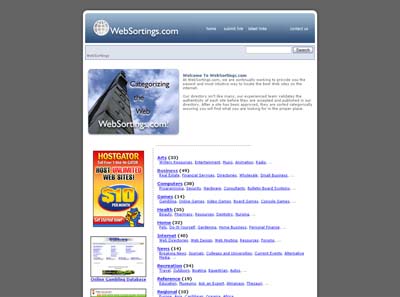 This list was made based on my personal opinion influenced by few other people, so it shouldn't be considered the ultimate truth. If you have anything to say – go for it.
12 Responses to "Top 10 PHP Link Directories Designs"