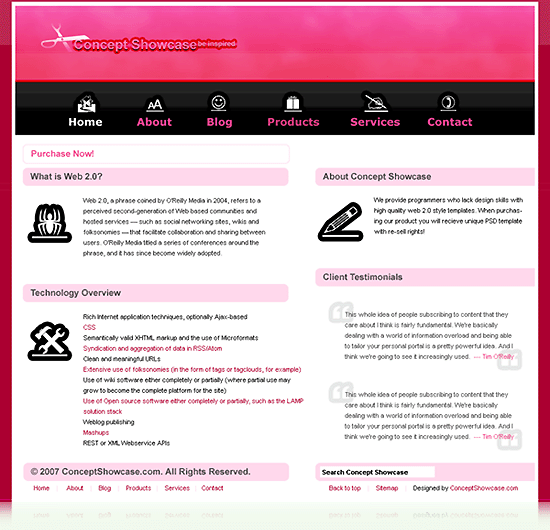 If you plan on selling a product online, you need your website to look professional. In this tutorial you will design a clean web 2.0 style template perfect for any type of product. Full View
3 Responses to "Online Product Design"
Dhoomsms.com » Blog Archive » Online Product Template Design Says:
May 31st, 2007 at 6:38 am

[…] Go to Tutorial […]

dmsuperman Says:
June 25th, 2007 at 2:46 am

Look right in the template's full view, it even says that web 2.0 has to do with social networking and the type of content the site has to offer. I like this design, but the design of a site has NOTHING to do with being web 2.0. Web 2.0 just means it's more user driven and interactive, which doesn't have dick to do with being a plastic website.

admin Says:
June 25th, 2007 at 7:20 am

Web 2.0 is also a style in designing = Simplicity.
Leave a Reply