Holidays Trivia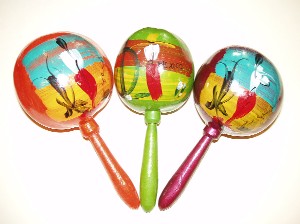 The Mexican people have a long history of fighting for their independence and their land.  Battles with the Americans, the Spaniards, and the French people are scattered throughout their colorful history.
One day in particular, the fifth of May, celebrates the Mexican victory over Napoleon III and his French troops.  Back in 1862, on that day, the Mexican people fought and won against the French in the town of Puebla about a hundred miles from Mexico City.
A band of traitorous Mexicans had joined the French troops, enlarging the forces to approximately eight thousand men.  The Mexican army, however, only had about four thousand men.  Although the French were well-trained and wore colorful, elegant uniforms, the Mexicans wore pride and determination and conquered them in glorious victory.

Cinco de Mayo celebrates this fierce pride and loyalty of the Mexican people in their country.  Such patriotism has been seen in other lands across the world and is well-recognized as a laudable ideal.  Liberty and patriotism go hand in hand.  Likewise, traditional Latino music, Mexican cuisine, and colorful decorations, clothing, and games go hand in hand with celebrations of Cinco de Mayo.
Every year, people of Mexican descent, as well as other nationalities, look forward to and prepare for the day of joyous celebration.  Commemorating a nation's dedication to liberty and everything it entails is serious business.  Weeks of preparation take place, depending on the town, and hours of practice may occur.
Parades and lavish reenactments are carefully planned out.  Exciting and colorful fairs, complete with exciting rides, colorful booths, and entertaining games, are set up in preparation for a day of fun.  Mariachi bands ready their instruments for hours of musical pleasure.
Along with the refrains from such traditional songs as "La Bamba," "La Cucaracha," and "Cielito Lindo," can be heard ecstatic shouts of "Viva la Mexico."  Truly a day for remembering, celebrating and enjoying, Cinco de Mayo is a holiday for all ages.
Leave a Reply