in Science Trivia
No Comments »
Not all of the world's most brilliant innovations were intentional. In many cases, an accident or mistake led to some creative thinking, which eventually became a new, hot product.
Such is the case with these products.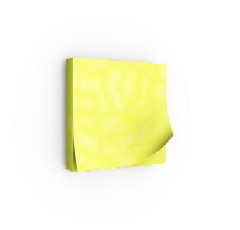 The Post-It® Note
A 3M engineer named Spencer Silver was working one night in 1968. His goal was to invent a strong adhesive. Instead, he came up with the reusable " but quite weak " adhesive that a fellow 3M engineer by the name of Arthur Fry would eventually turn into a bookmark. That became the Post-It® Note.
By 1980, the Post-It® Note was available all over the world. Today, the 3M company markets some 200 products that contain Silver's accidental invention: the adhesive that has made the company a sizable fortune.
Read the rest of this entry »